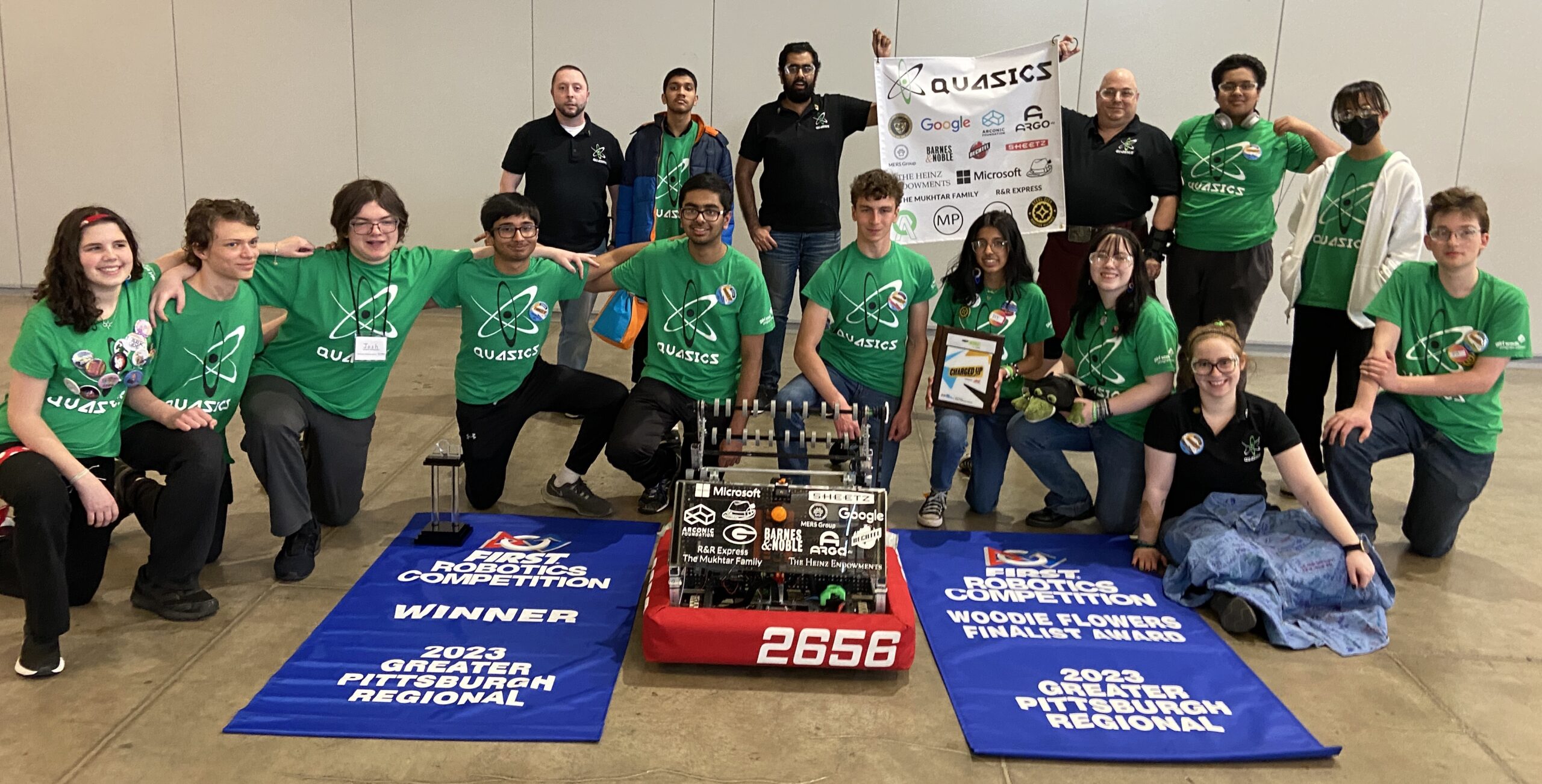 2023 Greater Pittsburgh Regional
April 8 (Pittsburgh, PA) - Quasics competed at the Greater Pittsburgh Regional April 6-8 at an all-new venue: the David L. Lawrence Convention Center in downtown Pittsburgh!  Team 2656 finished 3-7-0 and ranked #39.  We were selected by the #1 Alliance (Teams 930 and 1591) with the final pick of the draft.  We went on to go undefeated in the Double Elimination tournament and captured our very first Regional Championship!
Coach Meg named WFFA winner at GPR!
April 7 (Pittsburgh, PA) - Congratulations to Quasics Assistant Coach Meg Gilmore on being named the 2023 Greater Pittsburgh Regional's Woodie Flowers Finalist Award winner!  Meg has been with Quasics for 12 seasons and participated/coached FTC, FRC, VEX, and FIRST LEGO League!
Upcoming Events

FLL States (December 9)
FRC Kickoff (January 6)

Quasics thanks our 2023-2024 Diamond sponsors!  Your support is making a difference!
Google, The Heinz Endowments, The MERS Group, AGI, 3D Print Pittsburgh, and Microsoft