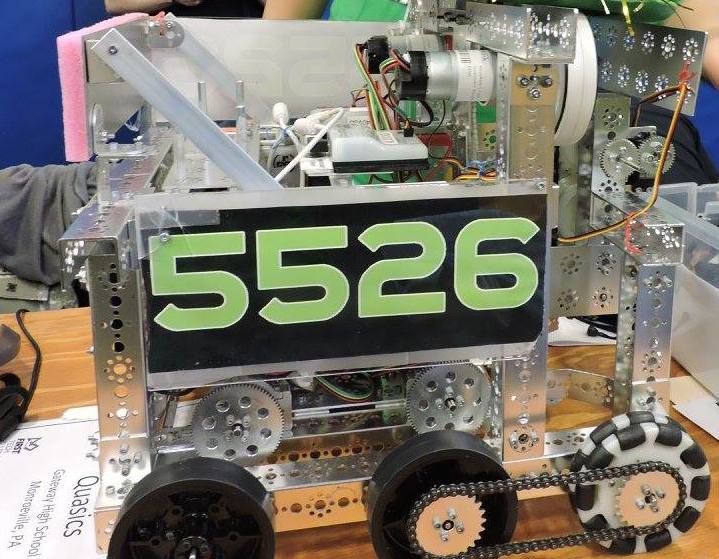 Murray was built for FTC's Velocity Vortex during the 2016/2017 season.  Murray was designed to collect Particles (game balls) from the floor and score them into the center Vortex.  It could also activate the field-side beacons.  Murray had multiple scoring autonomous modes as well, including one where it would score a center Vortex Particle then push the Cap Ball off the center plate and take it's place!  Murray was driven by DJ.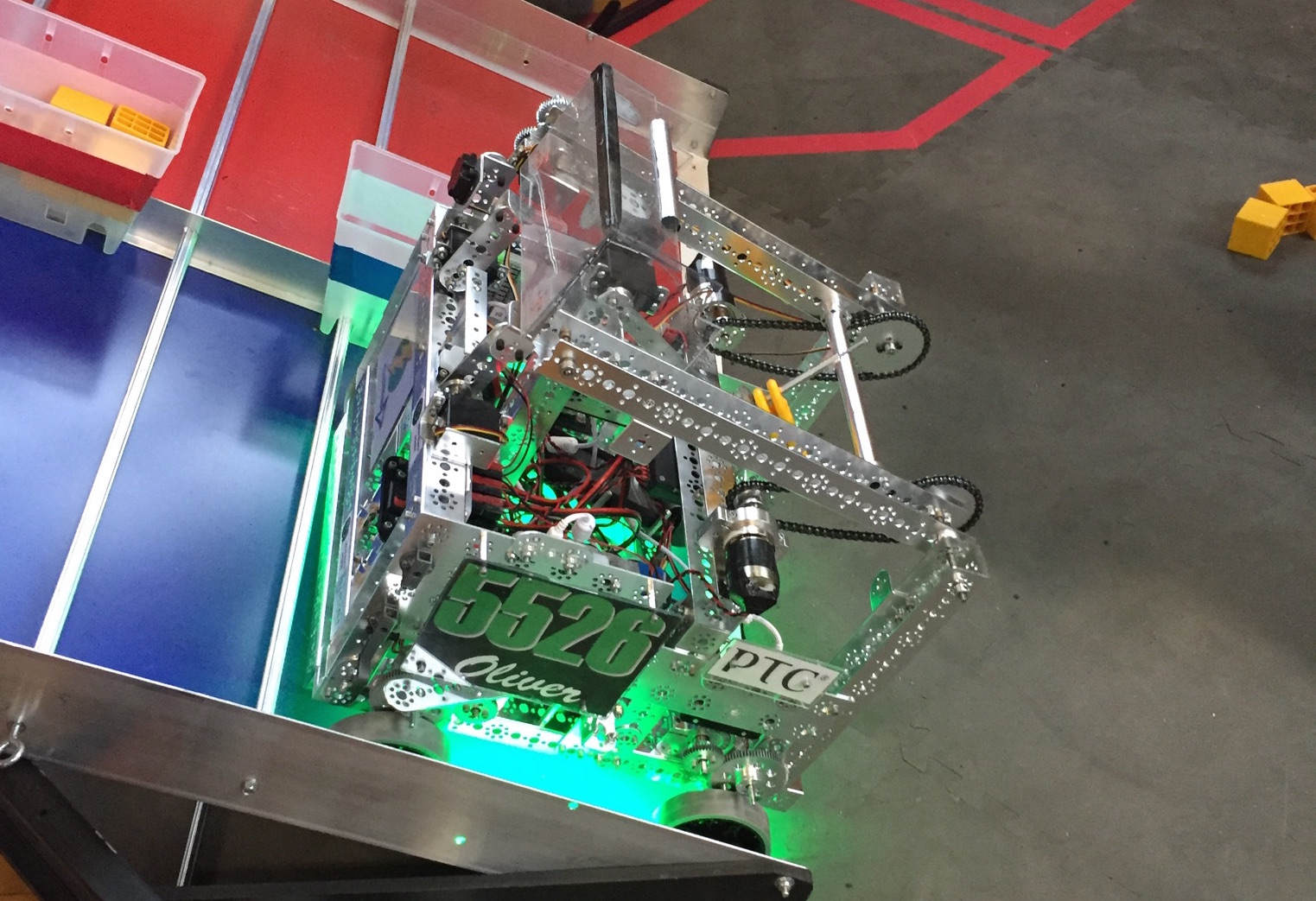 Oliver was designed for FTC's RES-Q during the 2015/2016 season.  Oliver was designed to intake both the whiffleball and cube game pieces and score them in the lower ramp goal.  Oliver could also climb the ramp in both autonomous and teleoperate modes!  Oliver was driven by DJ.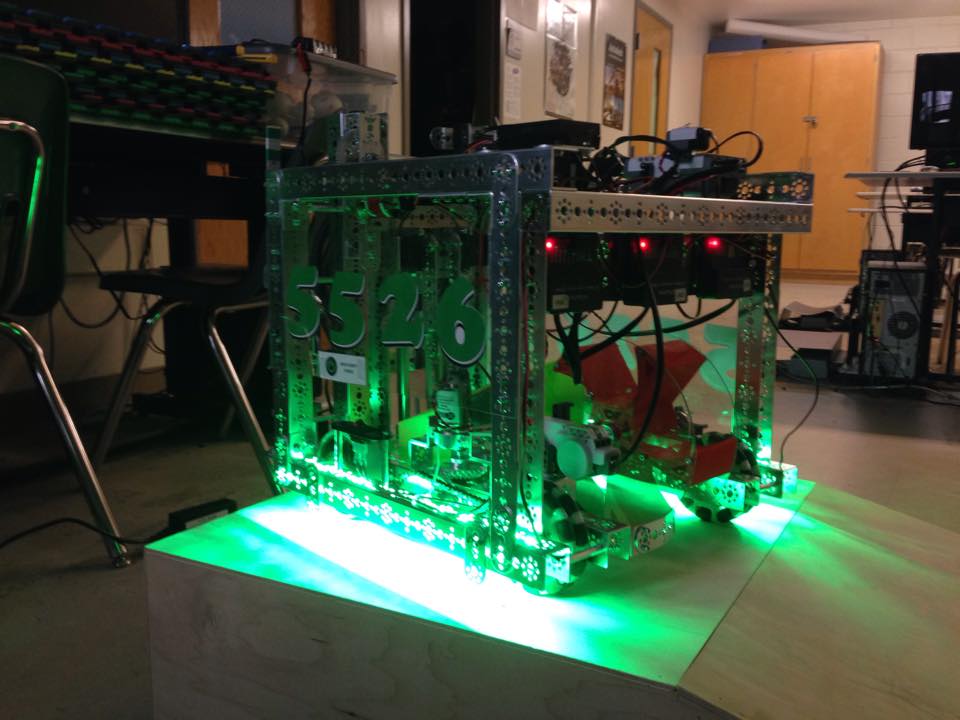 Delta was designed for FTC's Cascade Effect during the 2014/2015 season.  Delta's core was almost entirely made of 3D-printed custom plastic parts.  A paddlewheel-style intake accepted just a single ball per slot and deposited them into an angled basket.  This could be raised tall enough to score in the 90cm rolling goal.  Delta was driven by Tai and DJ.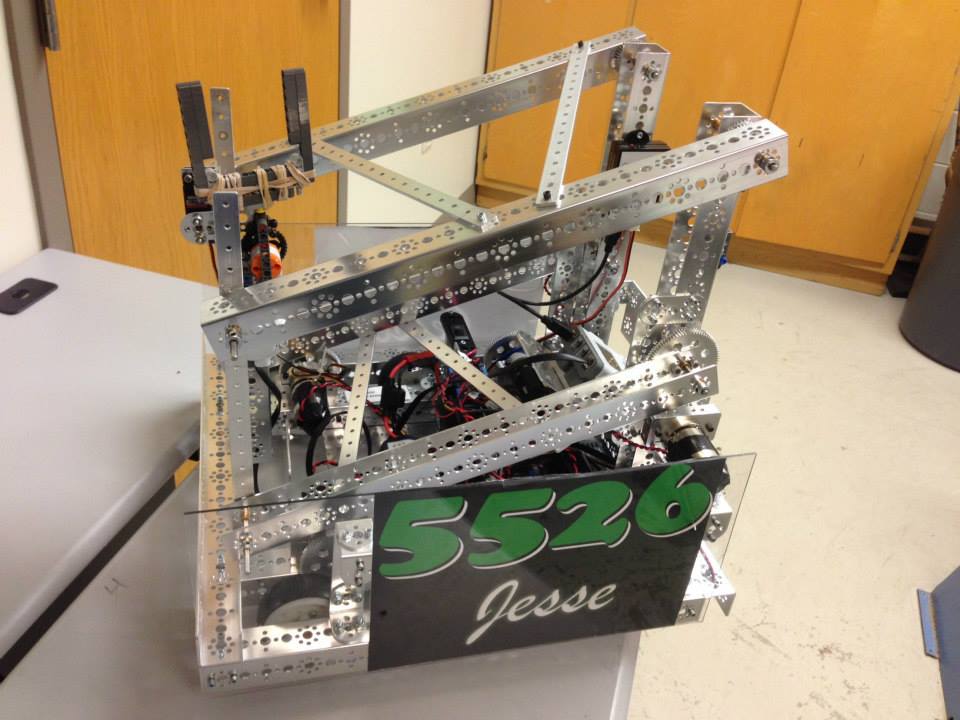 Jesse was designed to compete in FTC's Block Party.  Jesse could drive up on to the bridge in Autonomous and sweep blocks into the floor goals during the Teleoperated period.  Jesse had two possible end-game strategies:  a LEGO-powered crank could raise the FTC flag or a pair of Lexan hooks could angle up to hang on the bar crossing the bridge!  Jesse was driven by Tyler and Tai.  A fully-functional 3D model of Jesse helped Quasics win the "PTC Design Award"!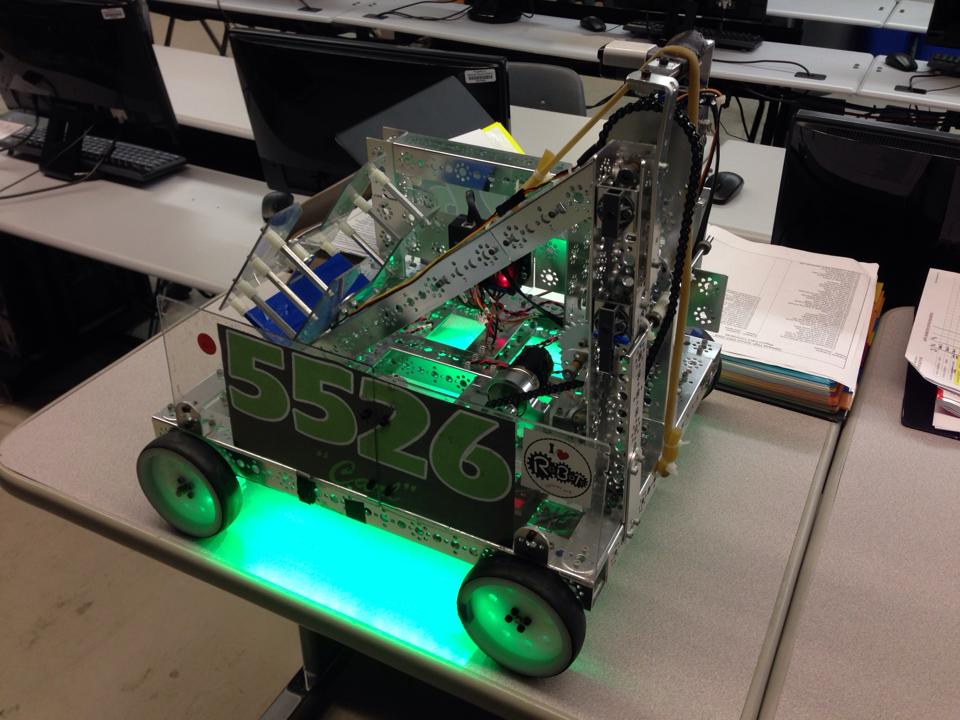 Carl was designed to play FTC's Ring it Up.  Carl could score six or more rings per match on the lower six posts.  Despite a 2-3 record at the Pittsburgh Qualifier, Quasics would be named the Think Award winner and granted a spot at the Pennsylvania FTC Championship Tournament.  There 5526 had an amazing morning, finishing with a final rank of #4 overall!  Carl was driven by Tyler, Tai and Celeste.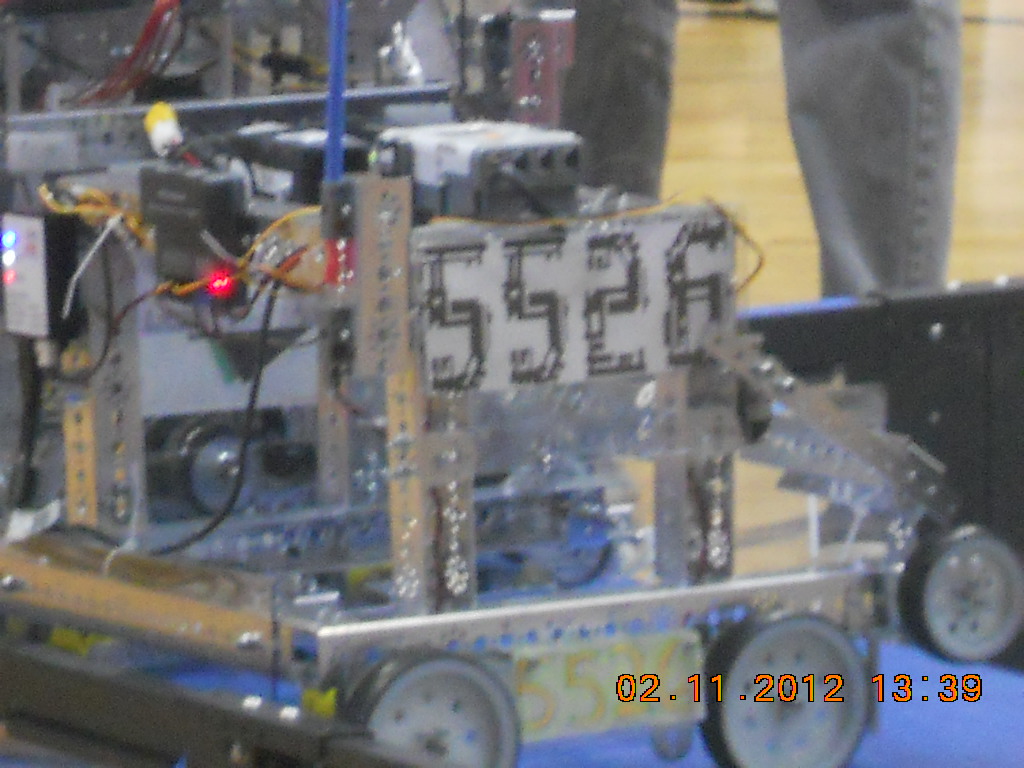 Mr. Stay Puft was built by our rookie FTC team for the 2011/2012 season.  Designed for FTC's Bowled Over, this machine could capture the bowling balls and push up the ramp to score.  It also featured an autonomous mode that could drive down the ramp and score in the parking zone.  Mr. Stay Puft was driven by nearly every member of our rookie FTC team!